Imagine yourself, sipping your evening tea amidst nature with a beautiful garden view in front of you. This is possible just by replacing your wall with a bi-fold door. A bi-fold door opens sideways in a concertina fashion and takes very little space in the sides of the wall. It is the best choice if you have a garden or a balcony in your house. 
'Visofold 1000 by Smart systems' is the best choice to make when it comes to bi-fold doors. It is one of the best-selling doors in the United Kingdom (UK). Smart Systems is a company based in Yatton and was started by Barry Smart. They have an excellent market in the UK and their products are designed and manufactured by the British.
Why Visofold 1000?
It is one of the most traditional styles yet the best-selling product in the UK. It already has a substantial share in the market and people prefer to install it in their residential suites. It is indeed the best design for your home. 
The greatest advantage of being the most traditional and one of the older designs is that it is available everywhere from trading counters to online. Since it is the simplest design, it has no problem and is very easy to install. It is also known as 'the builder's favourite' design. It's sold at a very reasonable price and is affordable by every household. 
It's Features and Benefits
Affordable trade and retail prices.

Available in every trade supplier, most retail installers, and online.

Woodgrain effect option available.

Abundant choice of profiles including transoms.

Color-matched hardware.

Removable corner post option.

Availability of a wide range of colors.
Smart systems have their colour plant, which gives us the advantage to choose from many options regarding the colour of the door. These are available through the 'Smarts' Sensations and Alchemy range', which gives a completely different dimension and texture to the final product.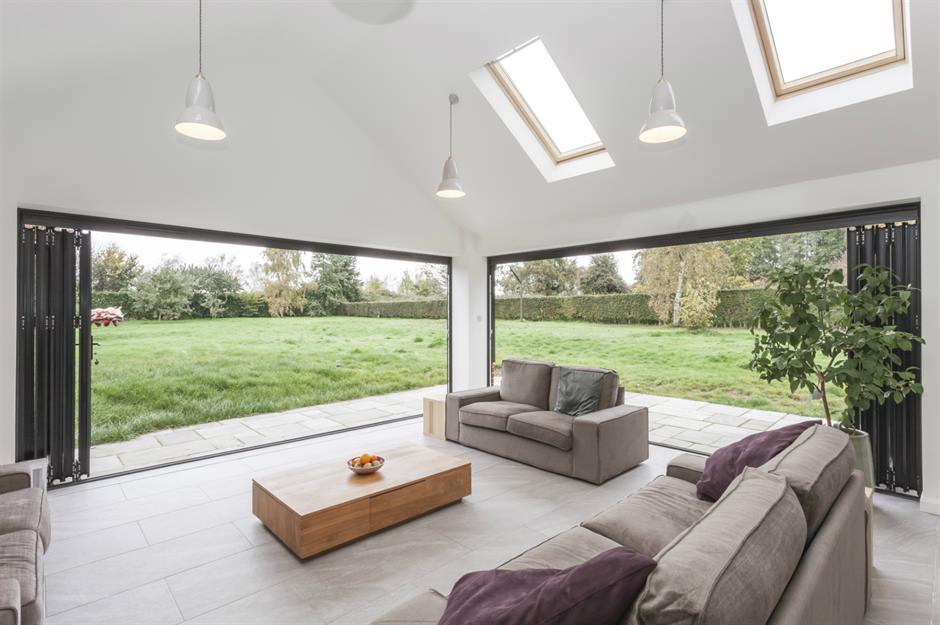 It is a very flexible bi-fold door for installers as it comes with many options like fitting a letter plate in the mid-rail if you have a single hinged door. Many other features are used to open single/double doors.
How is it different from the other brands?
When compared to the other brands like Alumina Bi-fold door and Senior Alifold, Visofold 1000 is the most affordable smart door with almost similar benefits. It is the only bi-fold door in this price range, which comes with deep bottom rail option.
It has better colour choices thanks to Smart's Sensations and Alchemy range and comes with the woodgrain effect option as well. In addition to this, Smart systems had introduced new options to its wood-effects, Black Cherry, and Irish Oak, as a woodgrain option for its bi-fold doors in 2019.
In short, Visofold 1000 is the best choice since it is easily available, unchallenging to install, and most importantly, it is extremely affordable. To install the basic yet smart bi-fold door for your home, visit: https://www.bifoldingdoorfactory.co.uk/smarts-visofold-1000/